2 tags
3 tags
Please Sponsor Me
I am running a half marathon in support of the Macmillan Cancer Support charity in October. If you could support me by donating anything you can towards my £200 goal. Even if its just that £1 you would have spent of buying that next chocolate bar or pint of beer! My granddad died of cancer when I was 12 and to this day I miss him with all my heart. If I can do even something like this to try and...
Day 10/11
Forgotten what day I'm on again. This weekend had been pretty bad. Went on the London to Brighton mini run so had no chance of sit up and had fish and chips by the sea. I don't regret it! Just done 120 sit ups to make up for it though! So tired!
I need some sleeeeep.......
evilidaaa01:
4 tags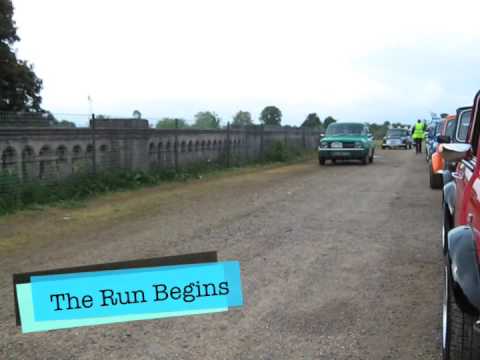 3 tags
4 tags
3 tags
Day 7 or 8 I cant remember!
ok well the past few days I've been doing 100 sit up, except last night I did 50 because I was tired. I weighed my self this morning. It said 73kg which means I have lost 2kg! I'm hoping I can keep that off and lose more. My BMI is now 26 if I can keep my weight down" so that means I've lost .7 off that.  But yay so far so good! That means about 5 more kg to go until...
Day 5... some more
just did 160 sit ups woo :D
Day 4 and 5
Day 3 I did 120 sit ups and an hour on the kinect Been a bit rubbish these past 2 days, did half an hour on the Kinect Sports yesterday but no sit ups, doh!  Lunch: spicy pasta and a cake bar, drank cranberry juice. Dinner: 3 slices of pizza and Coke :S unhealthy or what :s (i did also go out yesterday so I'm pretty sure the alcohol didnt do my any good!) Today Lunch: Vegatable Soup ...
Day 3
well bought some (really cheap rubbish) scales. Depressing Today I weight: 75kg I would like to weigh: 60kg though pretty sure I cant do that in 8 weeks. if I could get down to 65kg that would be cool if i lost just over a kilo a week my BMI is just a it higher than it should be at 26.7, I'd like it to get down to 23 to feel healthier with myself. last night I did 100 sit ups. So far...
3 tags
Day 2
Well just to catch up on yesterday. Ended up doing 100 sit ups and spend just over an hour on Kinect sports doing running and boxing. Fun Fun! Today I have eaten: Breakfast: small bowl of cereal Lunch: Tuna and sweetcorn salad, home-made blueberry muffin Dinner: home-made sweet chilli chicken stir fry I will be doing 50 sit ups before bed after I finish my uni work!
4 tags
Day 1.. so far....
well today is the start of my new regime of trying to be healthier and lose weight.  so far today I have had: *snack pack of grapes for breakfast *chicken sald with ceaser dressing *half an easter egg (doh!) *1 cup of tea with 1 sugar *bottle of water But that's it for today apart from dinner later which will be about 8o'clock) I have also done: *50 sit ups *jogging on te...